Strawberry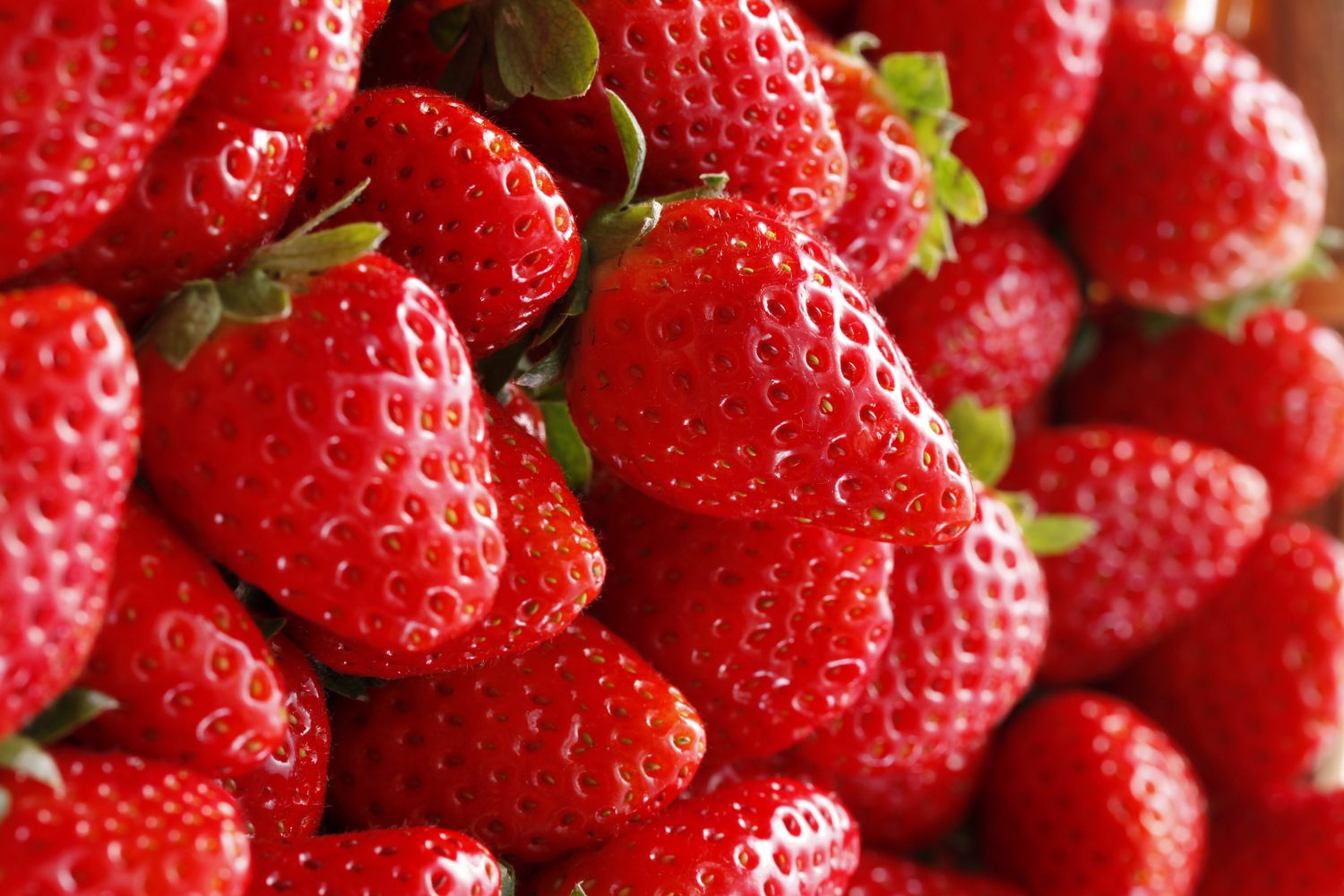 Berryts
Revolutionizing local production: Berryts, a new strawberry variety
・Taking advantage of the warm local climate, strawberries in Oita are cultivated in around 70ha of greenhouse areas around the prefecture.
・As part of the process to realize large-scale production, various efforts are conducted to reduce the workload of elderly workers. To ease workload during harvest, we encourage the planting of greenhouse strawberries at waist-level heights – as a result, long-term harvest periods have been made possible.
・Berryts, an original local variety, made its first appearance in 2017. The variety has picked up pace in production, and industry affiliates have used the opportunity to join efforts for the branding of the product.
・The name 'Berryts' was announced by the Oita Prefecture's Governor, Hirose Katsusada.
"・By crossing varieties that are well-known for their tastes and production volumes, the Berryts was born after eight years of dedication and labor.
・The Berryts' defining features
・Brilliant redness (Berryts, Sagahonoka), high sugar content (sweet throughout the seasons), firm flesh (exhibits fruit firmness and resistance to damage even in early spring), and high production volumes from December to February (high production volumes in winter)
・Naming of the Berryts
・Inspirations were drawn from the variety's brilliant redness, unique fragrance, excellent balance between sweetness and tartness, and rich sensation that spreads across the palate – the Berryts is truly an epitome of strawberries.
・ 'Berryts' is a portmanteau between 'strawberry' and 'sweets'
・ Thoughts behind the logo
・ Strawberries are quintessential during birthdays and special occasions, and is dubbed 'the food for sunny days' – this glittery impression was incorporated into the logo design.
・ Shimmering shine, pleasantly playful expectations, quality and style, smiling faces
・ For details on usage restrictions, please refer to the application form.
Strawberry
Shipping time

December ~May
Transportation form

Refrigerated
Contact

Oitaken Agricultural Co-operatives
Inquiry About Strawberry