Sweet potato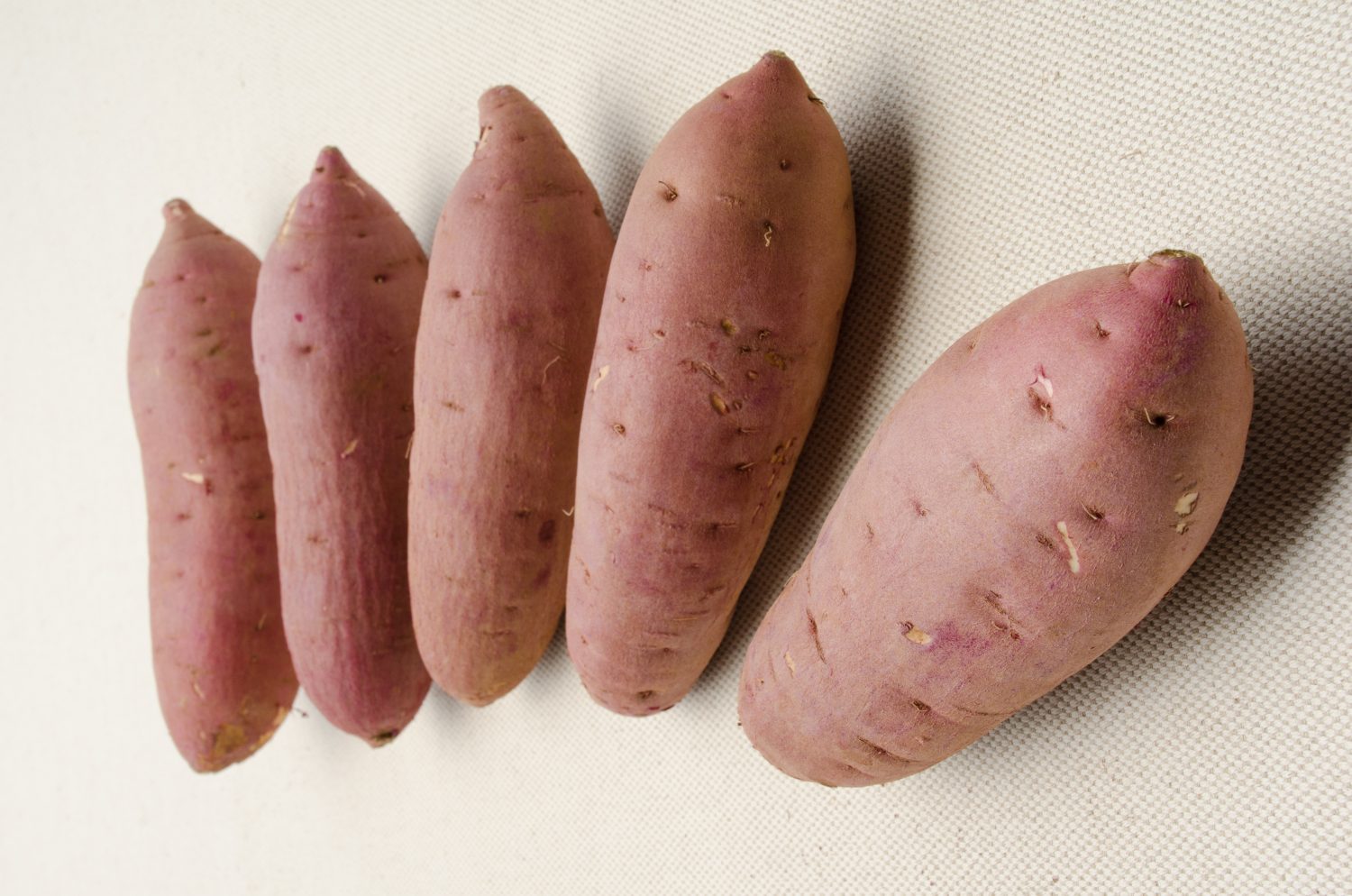 Sweet potatoes consumed as food crops have a higher degree of sweetness and moisture, with the Beniharuka being a mainstream variety. Other varieties, such as the Ayamurasaki used in processing (as a purple dye) and the Koganesenkan used for brewing, are also cultivated locally.
Kanta Kun
●A variety of sweet potato designated by JA ZEN-NOH Oita that has been stored for at least forty days.
●Must have passed a satisfactory sugar content level and was raised in earthy fields
●Must have been raised from virus-free saplings
A new local brand, the Kanta Kun is a variety of sweet potatoes possessing intense sweetness and a creamy texture. To enhance its already high sugar content, the Kanta Kun is put into dark storage for at least forty days after they are dug out of the earth, and subsequently undergo thorough testing for sugar content levels. 1.5 times sweeter than common sweet potato varieties, the Kanta Kun oozes a glistening, honey-like glaze when it is roasted.
Sweet potato
Shipping time

Sweet potato:October~March 、Kanta-kun:November~March
Transportation form

At normal room temperature
Contact

Sweet potato:Oitaken Agricultural Co-operatives、Kanta-kun:ZEN-NOH
Inquiry About Sweet potato